About Chris
Chris has been a lifelong animal lover and professional dog trainer/behaviorist for over 15 years. Chris's experience is practical and deeply rooted in science-based and proven training principles.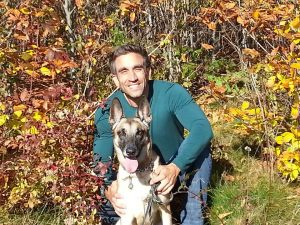 Chris has been a student of many world renown trainers learning and using only cutting edge, kind, and result driven techniques. Chris's open-mind has led him to look at many different methodologies in training from all positive reinforcement training to a more balanced training style approach, using the very best combination for the specific dog and owner dynamic. Chris has experience in the area of practical pet training, behavioral work, competitive obedience, protection training, trick training, and he's also trained dogs for film work.
Chris believes in order to build a lifetime loving bond with your dog it is imperative to have a happy, healthy, and  harmonious relationship with your four-legged companion. Sound training, proper socialization, adequate exercise, and great nutrition are key. Chris believes with a committed dog owner, every dog can be trained.
About Violet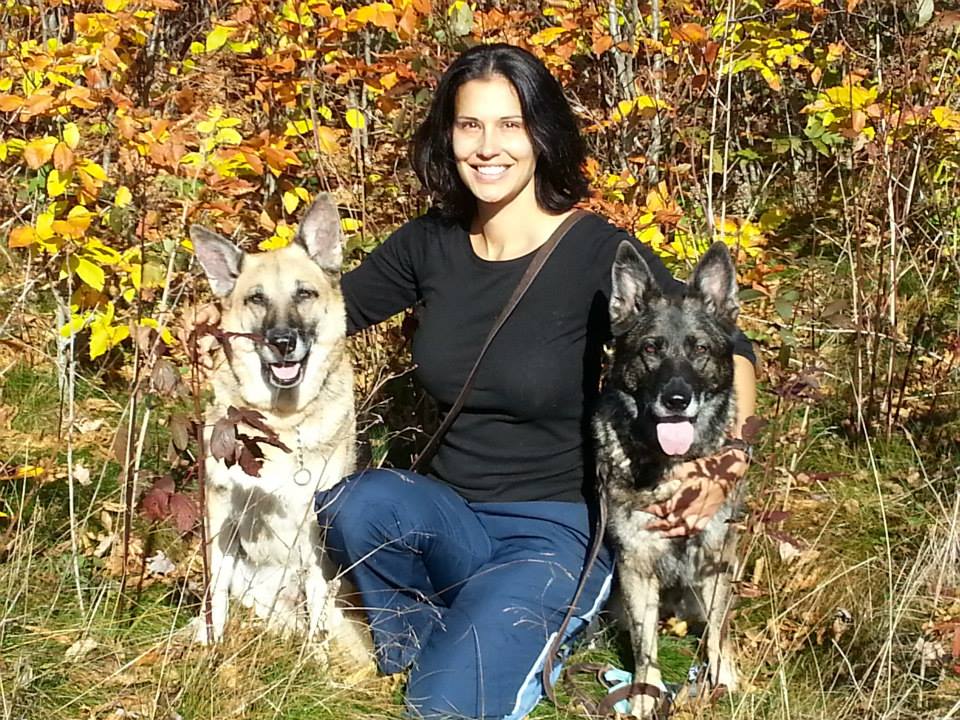 Violet has a background in holistic nutrition and a passion for holistic living with dogs. She's a natural nurturer and has learned to apply her knowledge with dogs ensuring they only get the very best treatment possible. Violet is a lifelong animal lover who's been around dogs most of her life. Violet and Chris are married and together create a powerhouse of a team in training and caring for the dogs. Violet is the main person you'll talk to when calling Asheville Dog Academy. She is in charge of keeping the business running smoothly, from booking packages to caring for the dogs to assisting with training, Violet does it all.
Call Us Now To Book Your Appointment
Your Well Behaved Dog is Just a Phone Call Away! Call us Now!
Call: 828-513-0917